Fracture of the Femur. How to recognize the injury on the dog's paw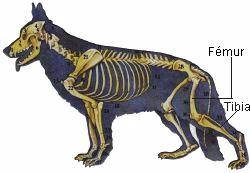 The most common cause of femur fracture is a blow to the thigh bone area. Unless you have witnessed the accident firsthand, the first symptom or suspicion that the dog has broken its femur may be lameness. If the femur fracture is not repaired, the dog can have serious complications. Let's explain how recognize and treat femur fracture in dogs.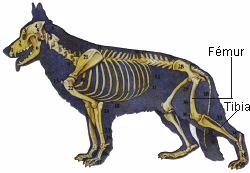 Dogs that suffer this injury may experience lameness in the injured paw or may become immobile because of the pain they are suffering.
Take the dog to the vet and try to let them know of your arrival. Ask someone to help you get the dog into the car. This will prevent your dog from walking on the injured paw.
The veterinarian will need to take x-rays to confirm if there is a fractured femur. It will also determine if you can give your pet painkillers to relieve the pains.
He or she will likely recommend surgery to repair your femur fracture. Unlike other fractures, the femur stabilizes more successfully after surgery. This lesion cannot be stabilized with a splint or cast, so surgery should be seriously considered.
Once back home the activity should be very limited. Reduce the walk when you take it out to relieve itself. Keep the area warm and prevent it from resting on hard or cold surfaces. This will aid in healing and prevent further damage.
Choose a quiet place for the recupyour dog's eration. Dogs in rehabilitation need a quiet place to heal. Let him rest in a good bed and hold his favorite toys. Encourage your pet to rest and remind visitors that the dog needs to rest.
Don't try to stabilize the fractured femur at home. Some dog owners try to splint or plaster the limb at home. Always check with your veterinarian about the options available.

https://www.ortocanis.com/blog/wp-content/uploads/2013/12/esqueletoFemurTibia.jpg
173
250
Ortocanis
https://www.ortocanis.com/blog/wp-content/uploads/2022/03/logoblog1.png
Ortocanis
2013-12-01 10:52:06
2013-12-01 10:52:06
Fracture of the Femur. How to recognize the injury on the dog's paw