What is the best bed for your dog?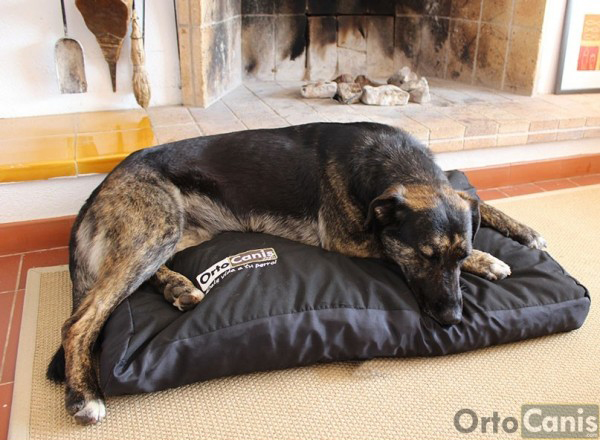 Like humans, dogs need a comfortable place to rest and relax. Choosing the most suitable type of bed for your dog can be a heavy job due to the variety of models, but if in addition to a comfortable bed you want to consider the right one for his personality and health, either by age or disease, how does one to select the perfect bed?
Choosing the dog's bed is much easier if you have the following points in mind:
1 – Keep in mind your dog's tastes.
Notice how your dog likes to sleep. If it is covered under a pile of blankets and pillows, a sack bed style would be very suitable, allowing you to get inside and be between two layers. A dog that enjoys sleeping in the corner of a sofa, or a chair will appreciate a three-sided bed, allows it to lean on the corner, keeping its back and butt warm in contact with the surface. If your dog stretches out and stretches while sleeping, a fluffy, flat bed like a mattress is perfect for him to enjoy space and comfort.
2 – Choose a bed with a removable and washable cover.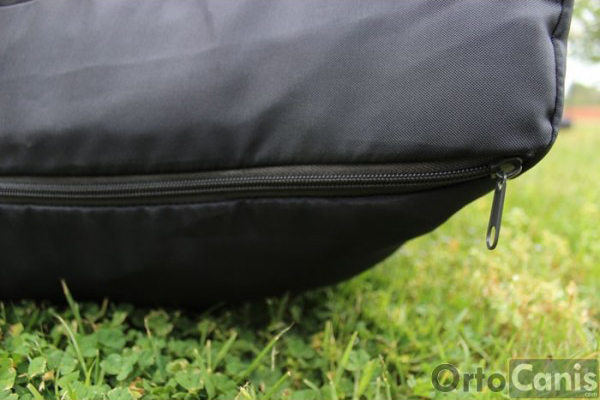 Keep in mind that the cover is made of a resistant material, some dogs are prone to scratch the cover so we will choose a material that does not tear easily and that protects the inner filling. It is essential that this cover is easy to remove and you can put it in the washing machine for greater comfort and hygiene.
3 – Consider your dog's age, health and behavior.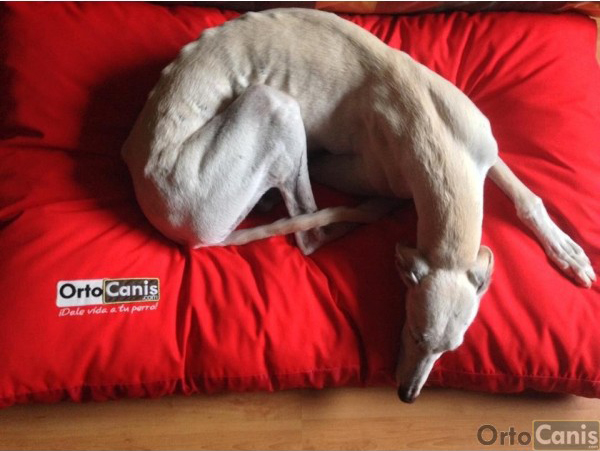 For puppies and dogs with a tendency to bite everything, beds or blankets should never be used with easy access to any type of filling. It is common for them to bite the inside and this can cause intestinal obstruction if ingested. Older, sick dogs, and giant breed dogs require extra support, and can benefit greatly from orthopedic beds, anti-bedsore mattresses , and thermal mattresses . If you have a disease such as arthritis or osteoarthritis and therefore spend much of the time lying down, it is very important a strong and resistant filler adaptable to your body, which protects the skin and prevents the appearance of bedsores. In this sense, the best is an antibacterial and water repellent cover in convination with a chopped viscoelastic filling, which allows the passage of air and is thermo-adjustable, allowing a perfect adaptation and avoiding pressure points. Giant breeds often have a hard time staying cool during the hot months, thermoregulable mattresses on the market can provide you with refreshing relief during the summer months.
4 – How you need the bed to be.
Are you going to place the bed in a box? a rectangular bed that fits the box is necessary, some dogs prefer beds reinforced with boxes, others are uncomfortable or difficult to access. Are you going to use the bed for camping or in the yard? If so, you are interested in the bed being waterproof and suitable for outdoors. Permeability is a very important feature to consider. If, for example, your dog drools a lot or is prone to urinating while sleeping, you'll need to choose a bed with a washable, liquid-repellent cover. There are also new orthopedic beds made with antibacterial fabric that prevent bad odors.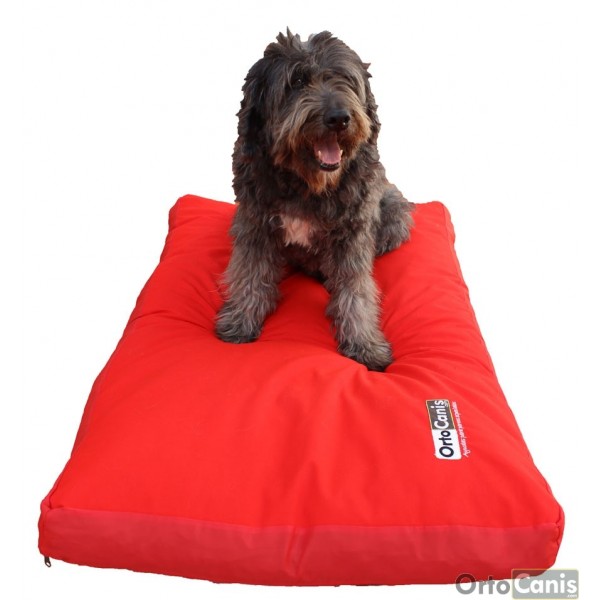 5 – Ecological materials.
There is a wide variety of eco-friendly dog beds on the market, created with fabrics made from organic and recycled materials. The dog and the planet will thank you.
6 – Last but not least, the budget.
Bed prices can range from less than 20 € to hundreds of euros. Depending on the needs, the qualities of the covers and fillers and the possibilities of each owner. Beds with covers of intelligent fabrics (water repellent, antibacterial, antiallergic) and memory foam or chopped viscoelastic fillers are a good option for dogs with joint problems but have a somewhat higher price.

https://www.ortocanis.com/blog/wp-content/uploads/2014/05/colchon-ortopedico-perro-orotcanis.jpg
440
600
Ortocanis
https://www.ortocanis.com/blog/wp-content/uploads/2022/03/logoblog1.png
Ortocanis
2014-05-12 11:22:13
2014-05-12 11:22:13
What is the best bed for your dog?