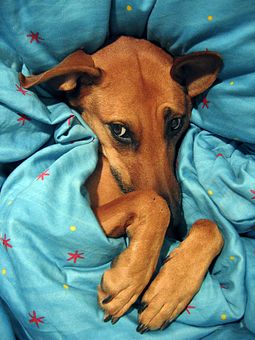 If you live in places where the temperature drops suddenly and the cold makes you wear gloves, hats and thick jackets, playing, walking and exercising outside the home can be very hard activities for your dog. Dogs have a layer of hair and fat on their skin that serves to protect them from the cold, but sometimes this natural coat may be insufficient, especially in the case of puppies, dogs in the Senior stage or breeds with a very small complexion and/or with little hair on the body like the Xoloitzcuintli, Chihuahua, Chinese Crested and others.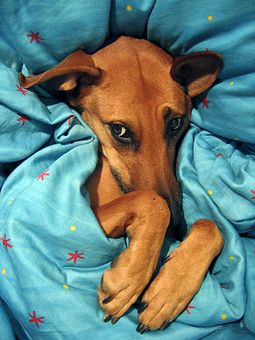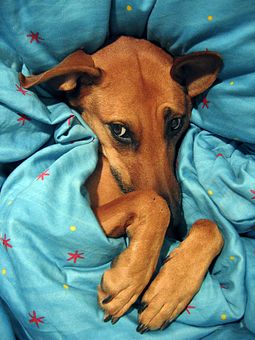 It is vital to monitor the physical condition of our dogs and learn to detect if they are cold or not. You must be very attentive when the temperature drops so that you can prevent muscle injuries, numbness or early hypothermia.
Here are some symptoms:
Tremors.
Drowsiness.
Slow breathing.
Muscle stiffness or slow and clumsy mobility.
Dry skin.
If your dog shows any of these symptoms while away from home, it is imperative that you take him to a warm place and cover him with a blanket. If you have noticed that he has a numb part, give him a gentle massage to help him warm up and regulate the circulation of the body. If the symptoms persist and the tremors worsen, it is necessary to take him to the vet immediately, as it could be something serious.
If you live in cold places, try to keep the house warm. Remember that electric heaters and fireplaces should be well away from your dog, as both could be dangerous.
It would be advisable to use them only when the temperature has really dropped and you have proper ventilation inside the house.
For our dog in stage: Puppy
If you are getting him used to sleeping in the garden and he is less than 11 months old, it is recommended that you give him access to the interior of the home. There you can provide him with the necessary protection according to his metabolism. Puppies are much more sensitive and do not have such good defenses. They need a safe and warm space. If he is older than 11 months, his sleeping space could be away from home, but as long as he has a very well implemented carrier, kennel or house with blankets and away from wind currents.
For our dog in stage: Adult
If you sleep in the garden or patio, you should have a carrier, kennel or house very well implemented with blankets and away from wind currents. This way you will feel safe and you will not be cold.
For our dog in stage: Senior
During this stage it is essential that you have your space inside the house. A place without drafts or cold ground. Remember that you can also use a carrier, kennel or a special chair for him. At his age he will know that there he will obtain calm, rest and shelter at any time and in cold seasons.
That is why with the arrival of winter it is important to bear in mind that our dogs need a series of special cares that are different from those of the rest of the year. Do not forget to consult with your veterinarian the characteristics that your dog has to withstand different climates.
Source: cutemininos.com
https://www.ortocanis.com/blog/wp-content/uploads/2012/10/76890-stock-photo-winter-eyes-cold-dog-warmth-dream.jpg
340
255
Ortocanis
https://www.ortocanis.com/blog/wp-content/uploads/2022/03/logoblog1.png
Ortocanis
2012-10-10 08:19:40
2012-10-10 08:19:40
How to know if your dog is cold?