Treatment of hygroma of the elbow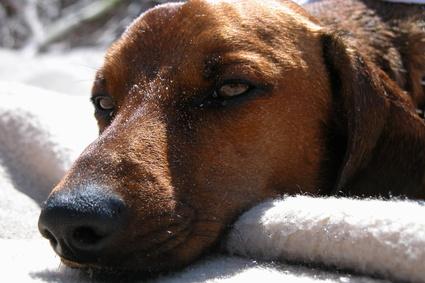 Elbow hygroma is a disease that mainly affects large short-haired dogs, such as Big Danes, Greyhounds and Dalmatians. In dogs with elbow hygroma, a fluid-filled sac appears on one or both of the dogs' elbows. In rarer cases, hygromas can develop in the hock. In many cases, elbow hygromas do not cause pain or difficulty. However, they can become infected, which can be painful for the dog and requires treatment. Other animals susceptible to developing hygromas are dogs that are not very active or are recovering from illness or injury.
Causes
Hygromas develop because of recurrent trauma to a dog's elbow or elbow. For example, resting constantly on wood, cement, or other hard surfaces can cause stress on the joint and cause hygroma. This condition mainly affects large dogs, as there is a greater weight on their elbow joints when they are lying down.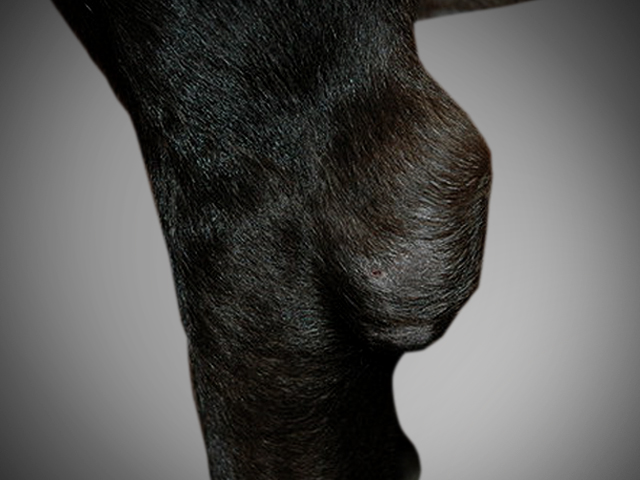 Bandage
In some cases, bandaging a dog's elbows can help prevent hygromas from getting worse. Bandages will prevent contact with hard surfaces and in turn avoid problems caused by hygroma. In addition, some products such as the canine elbow protector or the dog knee protector will prevent the hygroma from having additional contact with the hard ground. Ask your veterinarian how you can help your dog.
Drainage
Some veterinarians recommend that hygroma fluid be drained with a needle or syringe. Getting the fluid out is not considered an effective treatment because the needle can cause an infection. In addition, drainage can only improve the condition temporarily. If the dog continues to lie on hard surfaces, the hygroma will become larger, that is, the drainage will have to be done on a regular basis.
Surgery
Some veterinarians may recommend surgery to treat elbow hygroma, especially in cases where there is infection or when the hygroma has ulcerated. In surgery, the skin must be drained and removed. Since hygromas can grow quite large, it may be necessary to make skin grafts to cover the affected area. Healing from surgery takes about a month, and the dog will need to wear a splint during recovery to protect the affected area.
Prevention
The best way to prevent your dog from developing an elbow hygroma, or to prevent an existing one from worsening, is to provide the dog with a soft surface for him to rest and sleep. If there is no carpeted area available, make the dog a soft bed and leave it where he likes to lie down. In the event that the dog is inactive because he is recovering from an illness or injury, have him get up and move (at least enough to change the position he is lying in) several times a day.
Written by Anna Aronson
source: eHow
https://www.ortocanis.com/blog/wp-content/uploads/2012/12/fotolia_2048377_XS-300x199-1.jpg
199
300
Ortocanis
https://www.ortocanis.com/blog/wp-content/uploads/2022/03/logoblog1.png
Ortocanis
2012-12-18 09:52:57
2012-12-18 09:52:57
Treatment of elbow hygroma