The Ortocanis Team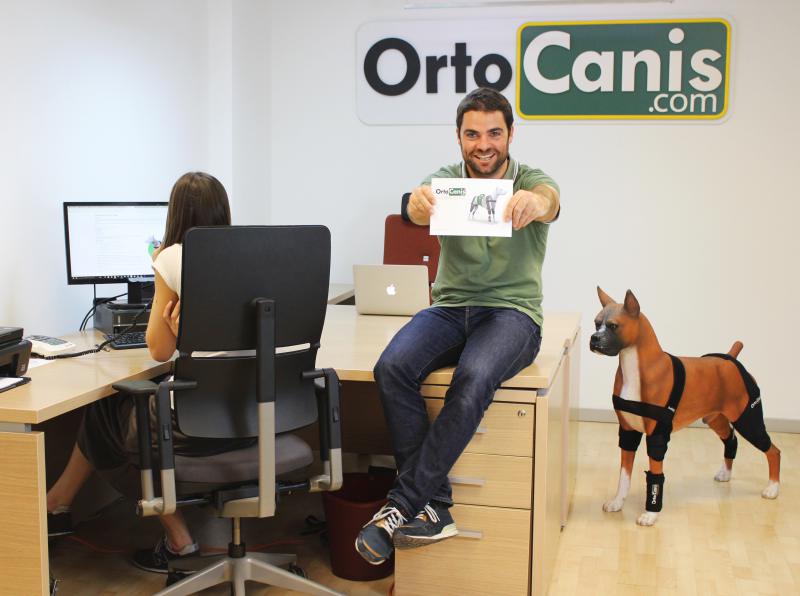 Ortocanis is not only a shop but a passion that has grown with time; more than anything a way, as well as a hope, for promoting respect for animals.
Behind every product, every support or harness, there is an attentive and lengthy process of design and production that stems from the experience of qualified vets who have worked for decades with animals holding mobility problems. This is to assure the buyer a product of the highest quality and standards.

In 2009 we have started this project, putting all our efforts and passion into developing, spreading and distributing technical aids of the highest quality that can help improve the lives of our inseparable friends.
Today, our products are distributed all over the world (above-all in Europe, USA and Latin America) and we make every effort to guarantee the best service and care for our clients as well as making the best solutions and suggestions for this fast growing market which has made Ortocanis its pioneer.
Toni Fernández
Ortocanis Founder
Badalona TV interview with the Manager and founder of Ortocanis.com on November 7, 2014 (in Catalan).
Ortocanis in the media:
Program February 6, 2015 "Duros a 4 pessetes" (Catalan)
Televisió de Eivissa i Formentera (Catalan)
Interview with Radio Rac 1 (Catalan)