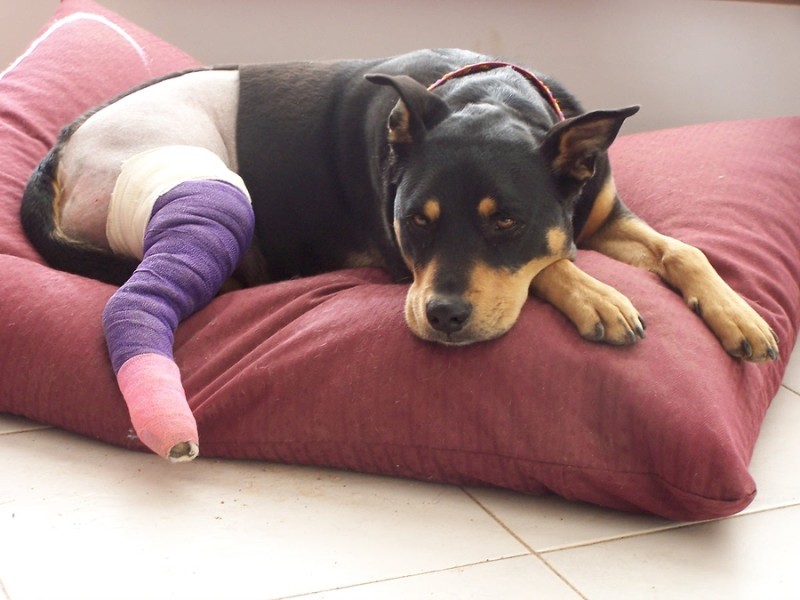 If your pet has an injury and you want to speed up his recovery, you may be interested in rehabilitation for dogs. Today we tell you everything you need to know about these treatments.
There is nothing worse than watching our best friend suffer. An injured dog is more inactive than usual. You can see the pain in the movements, how he wants to run and jump as always and the sadness that produces him not being able to do it. In those moments, you would do anything to help him get back to being healthy. Have you considered rehabilitation for dogs?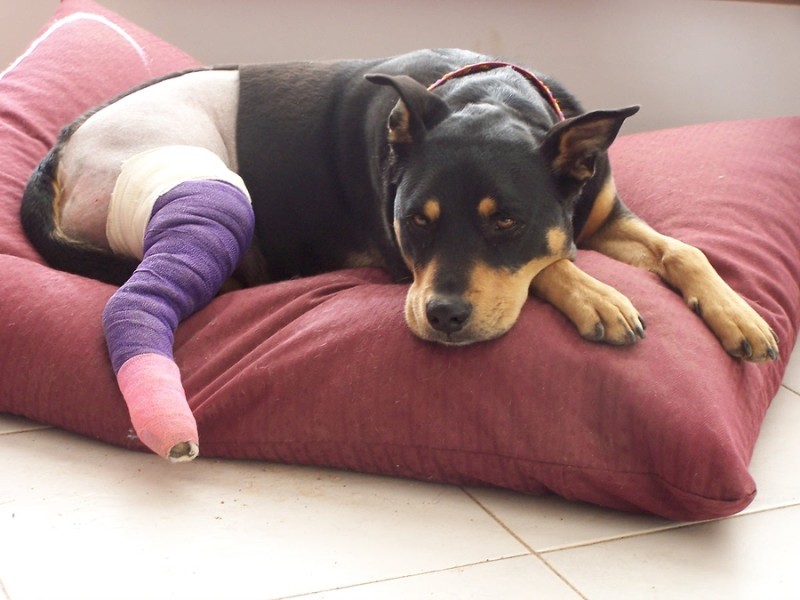 What is rehabilitation for dogs?
As with humans, rehabilitation for dogs consists of a series of exercises and treatments coordinated with a professional physiotherapist. These treatments are designed to relieve the pain of the injury, accelerate recovery and give guidelines and exercises to strengthen the affected part to recover normality. There are several types of rehabilitation therapy for dogs. Some are heat therapies, massages, exercises with pilates equipment, with circuits … Are you surprised? Rehabilitation treatments for dogs are very similar to those for humans. Because, after all, we are not so different from our four-legged friends.
What is rehabilitation for dogs?
You may be wondering, "Okay, that sounds good, I want my dog to recover as soon as possible. But does rehabilitation for dogs really work? What can a therapist offer my pet?" Well, you should know that rehabilitation for dogs has many benefits for your best friend.
Decreased pain. Thanks to massages and therapies such as heat, the muscles and bones of dogs are relieved and relaxed. In this way, dogs with ailments such as a herniated disc or other injuries can begin to strengthen their damaged parts again thanks to an activity that will no longer be so painful.
Delayed atrophy. The immobility of an injury ends up causing other associated problems, such as atrophy or weight gain. With dog rehabilitation you will keep your pet moving and fit. As soon as that injury heals, he will be ready to run again.
Re-education of the movement. Some physical or mental injuries seriously damage the mobility of our pets. Rehabilitation for dogs can activate damaged muscles, regain balance and improve coordination. There have even been cases of dogs with reduced mobility for, for example, neurological injuries that, with a lot of work and affection from their owner and the therapist, have been able to return to being independent and active.
As you can see, there are multiple benefits of rehabilitation for dogs. With the help of a professional therapist, you will be able to greatly improve your pet's quality of life. Don't let that injury stop him from leading a happy and active life. If your dog is suffering the aftermath of an injury, don't hesitate. Contact a center specialized in rehabilitation for dogs and take care of your health from today.
https://www.ortocanis.com/blog/wp-content/uploads/2018/06/bigstock-Sad-And-Sorry-4790722-e1529002222712.jpg
600
800
Ortocanis
https://www.ortocanis.com/blog/wp-content/uploads/2022/03/logoblog1.png
Ortocanis
2018-06-21 09:00:06
2018-06-21 09:00:06
Everything you need to know about rehabilitation for dogs