Herniated disc in dogs: tips to help your pet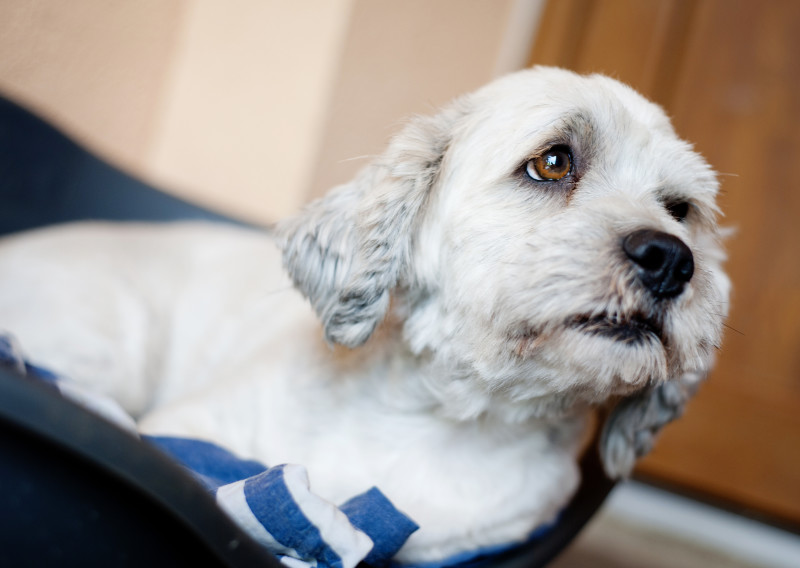 Herniated disc in dogs is a painful disease. Many owners want to help their pets, but they don't know how. Is this your case? Read on and find out how to help your dog with his herniated disc.
If you have a dog with many years of life or of certain specific breeds (such as beagles or poodles), your pet may have suffered a herniated disc in dogs or is at risk of suffering from it. This disease is painful and can cause problems in mobility, paralysis in certain areas of your body, lack of control of the bladder …
Many dog owners suffer from seeing their best friends in that position, but they don't know how to help them. In this article we want to give you some tips to make the recovery of herniated disc in dogs more bearable.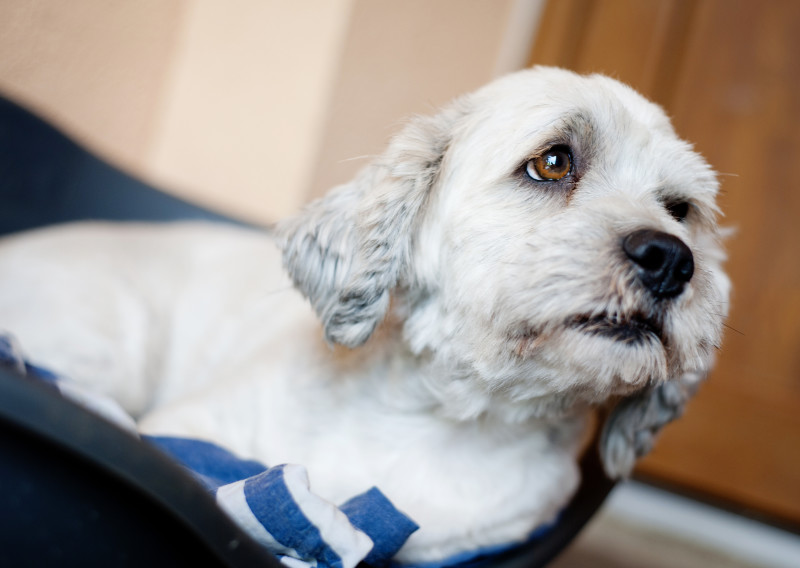 Herniated Disc in Dogs: Tips to Help Your Dog
1. When in doubt, take your pet to the vet
Hernia in dogs can occur for several reasons. Sometimes they are degenerative herniated discs produced by age. And some dogs have a genetic tendency to contract them. But sometimes they are produced by activity. A jump or a bad fall can lead to a herniated disc in dogs. If you notice any kind of limping or pain in your dog, take him to the vet. Express your doubts and ask him to do a complete check-up on the dog. Prevention can prevent your dog from annoying and painful rehabilitation and even surgery.
2. Follow the program prescribed to your dog
Herniated discs in dogs have built-in rehabilitation that includes exercises and medication. This can be a nuisance to you as a dog owner, but remember. Your dog is a loyal friend and deserves the best. Follow the guidelines that the veterinarian prescribes you and you will see how your state of health improves. Some exercises you can do are treadmill rides, stimulation, application of heat to the affected area using an infrared lamp … The veterinarian is the expert, so you should ask him any questions about the treatment that may arise.
3. Complement the treatment with alternative methods
A word of warning: an alternative treatment is an adjunct to the therapy ordered by the veterinarian. In no case replace medication or rehabilitation exercises with an alternative therapy.
However, certain techniques have been shown to help relieve pets during their recovery from a herniated disc in dogs. Animal physiotherapy or electrotherapy can help accelerate the effects of veterinary therapy and make it less unpleasant for your dog.
4. Acquire specialized equipment
Some accessories, such as dog wheelchairs, thermal coats, special feeders or ramps to help you get on the sofa or car can make it easier to rehabilitate herniated discs in dogs.
Dogs are faithful creatures that are by our side when we need it most. Give him the same treatment. Help him when he faces the pains of the herniated disc in dogs and you will see how the joy of your pet returns to the home.
https://www.ortocanis.com/blog/wp-content/uploads/2018/04/graphicstock-cute-dog-is-outside-in-front-of-the-door_BA7Jqyc5WZ-e1524817079975.jpg
568
800
Ortocanis
https://www.ortocanis.com/blog/wp-content/uploads/2022/03/logoblog1.png
Ortocanis
2018-06-06 12:03:09
2018-06-06 12:03:09
Herniated disc in dogs: tips to help your pet