This is the story and story of Reyes Tejera, proud caretaker of Marcellin and client of
Ortocanis
, as we received it and in memory of this precious pug;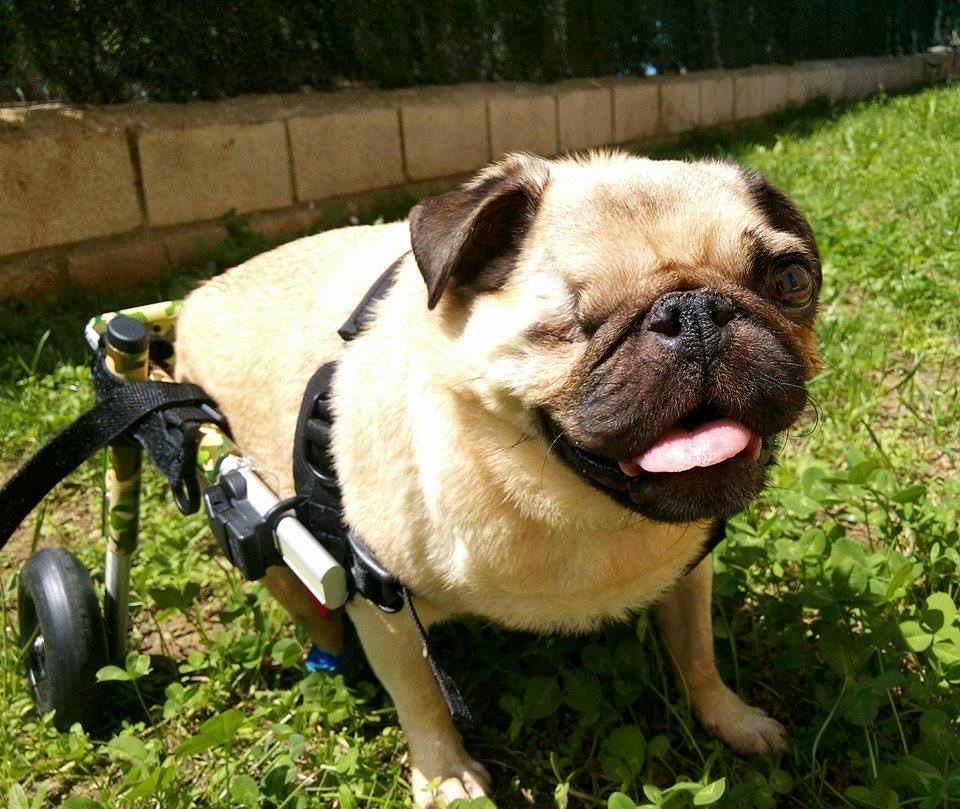 "Hello good afternoon. Here are a few lines of how we met you:
It was Halloween afternoon when I took Marcelino to the vet because his right eye suddenly looked very bad. Two months after struggling to save his eyeball and two operations later, it is decided to remove it with much disappointment for so much effort in vain; however, having only one eye was not the worst thing that 2014 was going to leave us: Marce had begun to limp. At first we blamed it on some blow or fall but when it seemed that it improved it began to limp more. A CT scan was the only solution. The result was two herniated discs and an adrenal cyst that prevented the sending of information from his brain to his left patuca. The options were various surgeries with very few guarantees or try it through physiotherapy. The joint decision was not to intervene and we quickly started with the physio sessions. At home we also worked daily but we needed something that could support him so he wouldn't drag so much. The disability was already noticeable but we missed the walks outside our garden.
That's how I came to you. "
Wheelchair for dogs
." That's what I put into
Google
. Your page appeared, I browsed the products and I sent you an email. Within minutes I received your call and two days later we had the child seat at home. I rode it as fast as I could because the excitement was huge. Marce looked at me as if she knew that those tubes contained something special. When I put it on, the first thing he did was throw a cart and looked at me again puzzled. It had just been two months since I turned 7 years old. It was April and spring was presented to us at the pace of a trot. In those principles the chair served to exercise the movement of his paws and also kept his body detached from the ground. Despite the exercises, the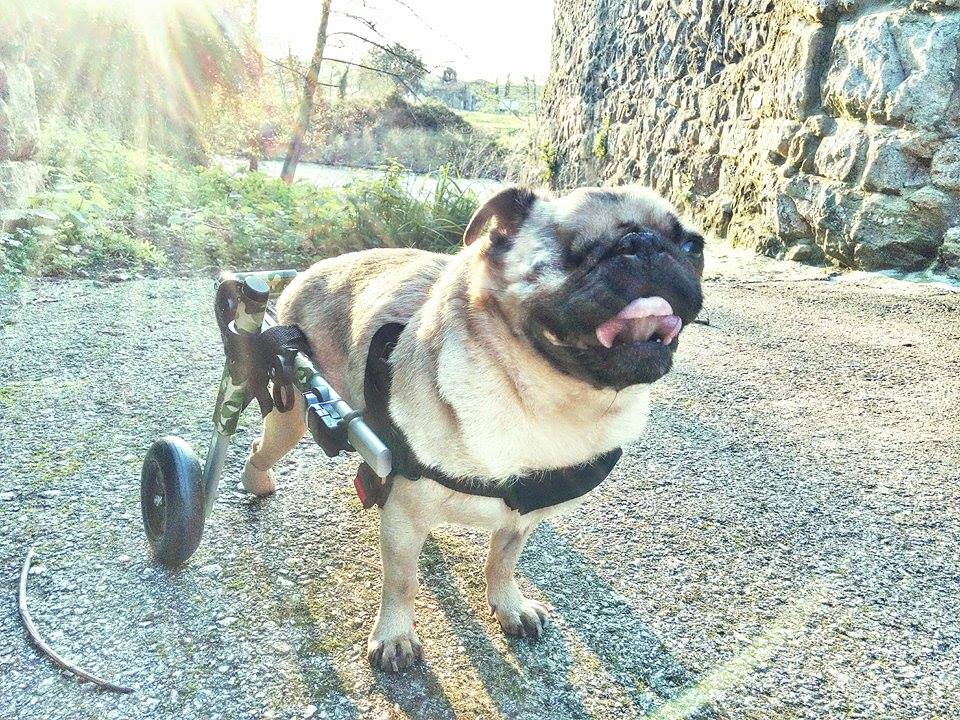 Physiotherapy and medication had lost almost all mobility but with your chair we could take walks, run and play. Marcellin learned to take curves, to go backwards, to climb some step… He felt like a dog again. Or rather 'perropersona' as we always defined him. Finally with the loss of control of sphincters derived from the lack of nerve impulses, came the urine infections practically chained and on July 2 of this year he began his journey to the rainbow. It was a long and painful process, especially hard in its end but I will always have seen him run around until the last day with his Orthocanis chair. This is broadly their story. I don't mean you to publish it. Use the data you want. I hadn't talked about all this again and that's why it's been so long. Thank you from Marce and myself."
-From Ortocanis: Thanks to you Reyes for writing to us.

https://www.ortocanis.com/blog/wp-content/uploads/2015/12/marcelino-300x252-1.jpg
252
300
Ortocanis
https://www.ortocanis.com/blog/wp-content/uploads/2022/03/logoblog1.png
Ortocanis
2015-12-16 00:34:15
2015-12-16 00:34:15
Marcelino, days in a wheelchair.