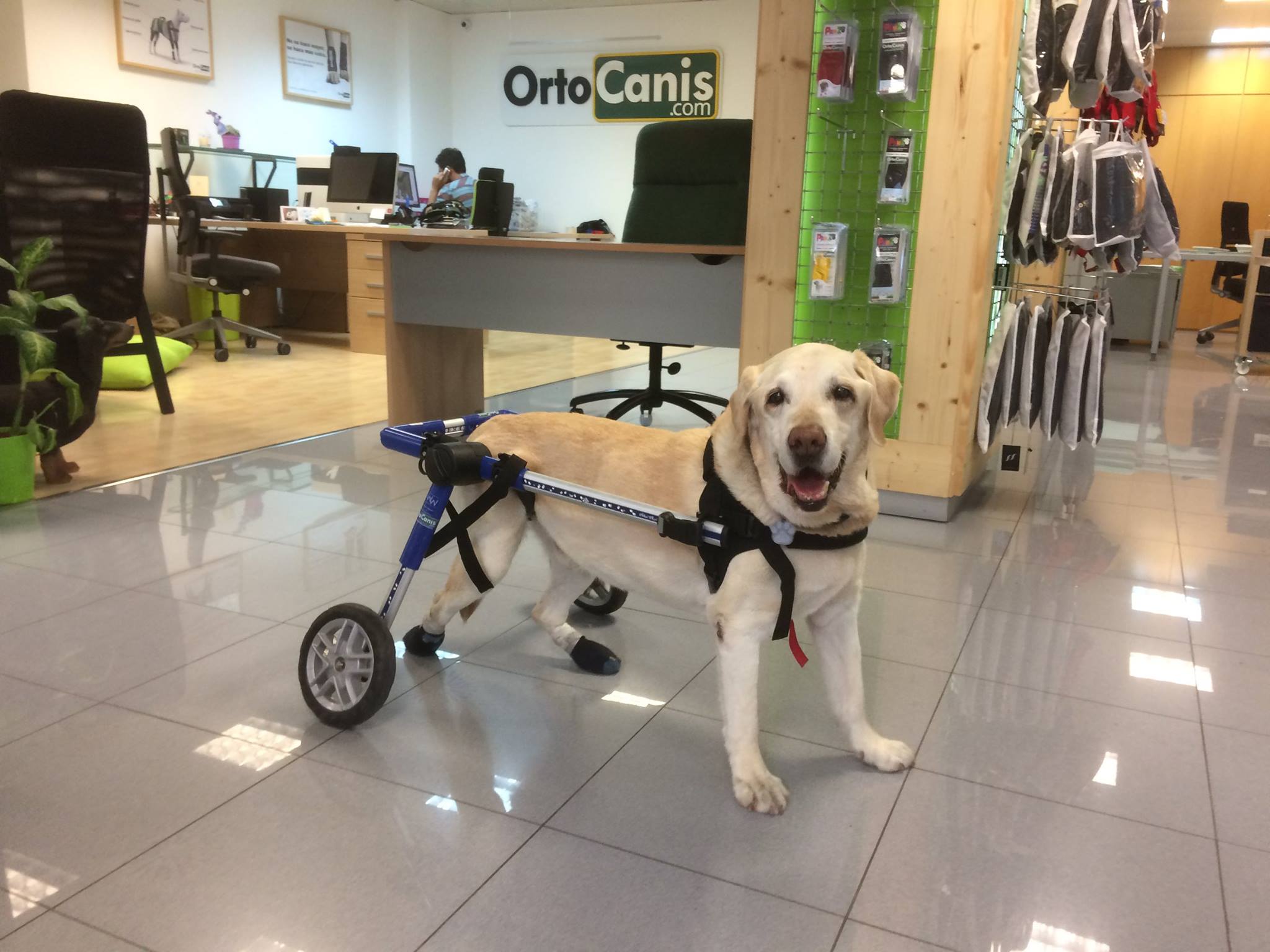 Paralysis in dogs
, which makes the animal unable to move its hind legs, front legs, or four legs, has various origins. It can be caused by trauma, but also by illness. It can also be gradual or sudden, be irreversible, or offer possibilities for improvement or healing.
In any case, it will be necessary to provide the animal with all the necessary care to facilitate its recovery. For this, it is essential to know the cause of paralysis to apply the most appropriate treatment. We could not only alleviate your symptoms, but reverse them in certain cases, and if not possible, provide you with the highest possible quality of life .
Main causes of paralysis in dogs
Fundamentally, paralysis in dogs is caused by either trauma or disease. This can be congenital or infectious. Among the congenital diseases that cause paralysis in dogs, especially in the hind limbs, is a degenerative pathology of the intervertebral discs. Dogs that suffer from it, usually due to age, lose mobility, since the membrane that surrounds their spinal cord progressively decomposes.
As for infectious diseases that cause paralysis , there are two that are particularly dangerous. They are rabies and distemper. On the other hand, the animal experiencing paralysis may have a tumor somewhere on its body that affects its mobility. For example, if you have one in your spine, it can affect your limbs.
In addition, the dog may suffer paralysis from an injury to the neck or spinal cord. Generally, these types of injuries are the result of a hard blow or an accident. In these cases, the paralysis is usually permanent.
On many occasions the dog does not want to move because it has pain. It is common to find cases of ligament injuries or osteoarthritis where the dog avoids using the affected limb. We would not talk about a paralysis itself but we must know these cases since they are more frequent. Normally we will see that the animal complains if we manipulate the affected area. In these cases the veterinarian could recommend the use of an
orthosis
.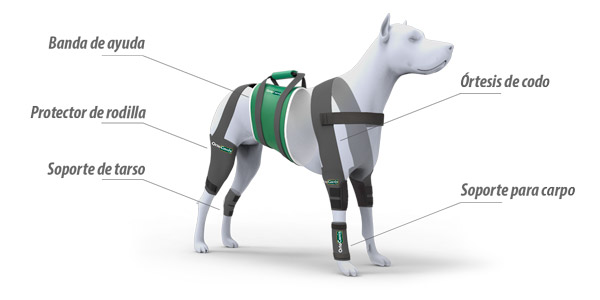 In another order of things, paralysis in dogs can also be psychological, as a result of shock. In these cases, since there are no spinal cord injuries, the paralysis will be temporary. It can also cause the intake of spoiled food, contaminated with botulinum toxin. It can even be caused by the bite of an insect, since there are animals that with a bite can cause paralysis in dogs. This is the case of some families of ticks.
Symptoms and treatment of paralysis in dogs
In addition to being unable to walk, paralysis in dogs can have other symptoms. For example, difficulties getting up. It can also be an indicator that the animal cannot urinate, or that it has trouble controlling urine. In the latter case, it will drip constantly. This can also happen to the animal when defecating. In addition, you may also walk in pain or as if you are dizzy.
In these cases, it is best to take the animal to the veterinarian to examine it and decide the best way to help it. In case you suffer from incontinence apart from paralysis, it will be necessary to keep it as clean as possible. This will prevent the animal from having infections (and undesirable odors). In these cases you can use special
diapers
for dogs and protective coats.
On the other hand, we must ensure that he rests in the most comfortable way possible. For this it is advisable to use an orthopedic bed for dogs. In addition to providing them with better rest, these beds are designed to distribute the weight of the animal, avoid pressure points and ulcers on the skin due to prolonged use.
In any case, having a paralysis is not currently an obstacle for dogs to continue moving and enjoying. There are wheelchairs adapted to them, with which, if they have mobility in the front legs, they can continue walking and moving as if all four legs worked well.
Ortocanis Writing Team
https://www.ortocanis.com/blog/wp-content/uploads/2018/06/18527014_1661070107253612_8867148187618317817_o.jpg
1536
2048
Ortocanis
https://www.ortocanis.com/blog/wp-content/uploads/2022/03/logoblog1.png
Ortocanis
2018-11-12 09:00:00
2018-11-12 09:00:00
What can cause paralysis in dogs?