Have you bought your self-adjusting wheelchair from Ortocanis and don't need it anymore

?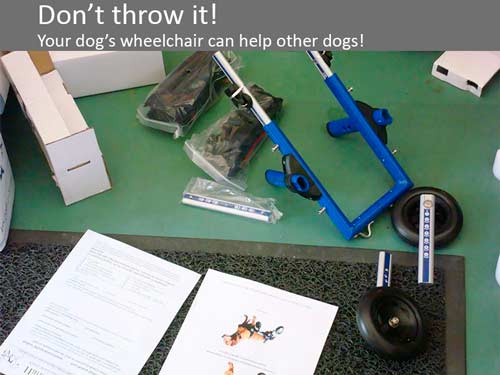 If your rehabilitation period has ended or you no longer need the wheelchair, Ortocanis will buy it from you!
In order to buy the chair we need it to be in good condition, clean and without fur. Just send us a picture of its condition to [email protected] and we will confirm the buyback. The purchase price will be up to €100 for large chairs and €80 for small ones. If you wish we can send you a messenger to pick it up whenever is most convenient for you.
What do you think?
Our aim is to bring used wheelchairs to dogs that cannot afford a new one. We are hoping to help them.