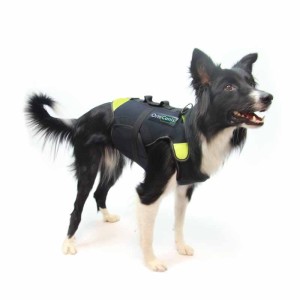 Have you ever seen someone walking a dog carrying it in a therapeutic harness? Today we will explain the properties of the dog harness.
When talking about a dog harness, you're probably thinking about that alternative restraint system to the collar. And yes, sure enough, that's also a harness. But today we want to talk about a very special type of dog harness. Do you want to know why?
Because those harnesses allow dogs to regain their mobility. Thanks to those gadgets, our best friends can overcome injuries, speed up rehabilitation, and have all the joy of when they're healthy. Do you want to know how?
Therapeutic dog harness: how does it work?
Dog harness with therapeutic properties works, so to speak, as a restraint for the dog. The owner passes under the part of the body that has damaged mobility (hind legs, front legs) so that the handles are up. In this way, a fastening effect is created. The owner carries part of the weight of the dog so that this is not an impediment.
This makes the dog feel lighter and regain some of its agility. Imagine, for example, a dog with a damaged hind leg. Every time he carries his weight, he hurts himself, so he stops exercising and in the end his whole body suffers. It is increasingly difficult for that dog to recover its good state of health.
With a dog harness for the hind legs, the owner of that dog offloads part of its own weight. That way, having nothing to pressure his injury, the dog can return to exercise the muscles without forcing it. Thanks to this, he will recover mobility much earlier and the days of the injury will be a distant memory.
Dogs that will not regain mobility
But there is another type of dog that can benefit from the dog harness: those who will never regain their mobility. Wheelchairs for dogs give them the possibility to move freely and have a dignified and relatively comfortable life, but, at the end of the day, they are linked to something that makes them uncomfortable and heavy.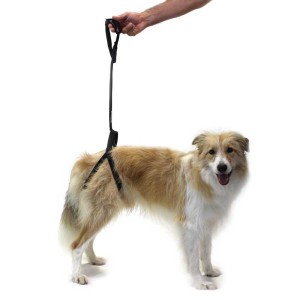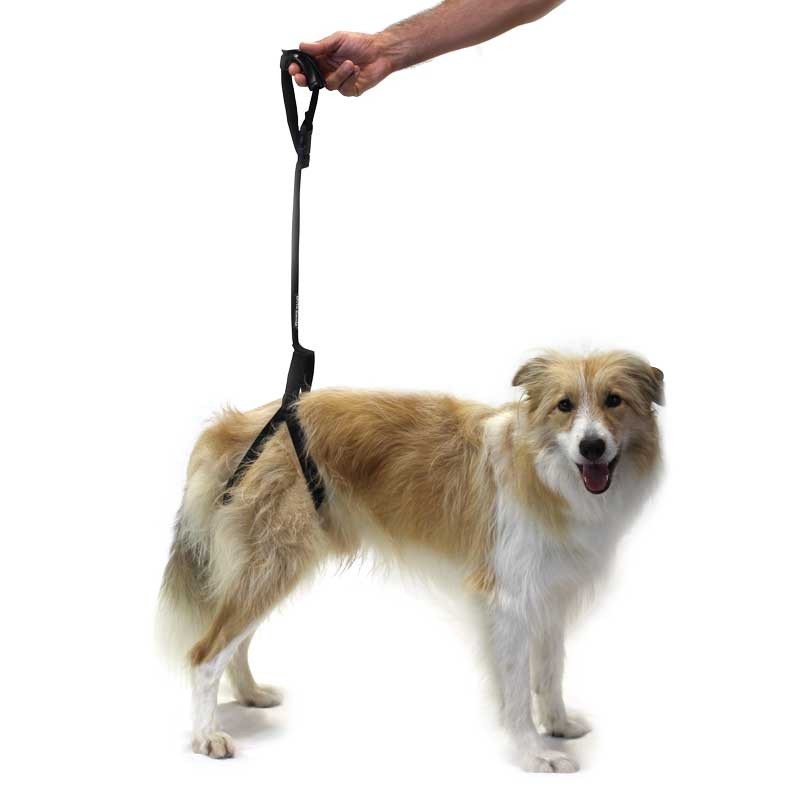 A dog harness is a way to give you back that feeling of freedom from time to time. Thanks to the support of his sleep, the dog has the feeling of being able to run autonomously again on his four legs. You will see how your best friend is agitated with happiness by feeling free and light again to run and play for a while. A time that for him means everything.
Dogs need to move in order to lead a good life. It's not just about the joy they feel when running and playing. Good physical activity is crucial to prevent injury, atrophy or contract diseases related to a sedentary lifestyle. A dog harness is a great way to give your pet a chance to live healthier and happier.
https://www.ortocanis.com/blog/wp-content/uploads/2018/06/arnes-perro-multifuncion-julius-300x300-1.jpg
300
300
Ortocanis
https://www.ortocanis.com/blog/wp-content/uploads/2022/03/logoblog1.png
Ortocanis
2018-06-13 19:05:32
2018-06-13 19:05:32
The therapeutic properties of dog harness