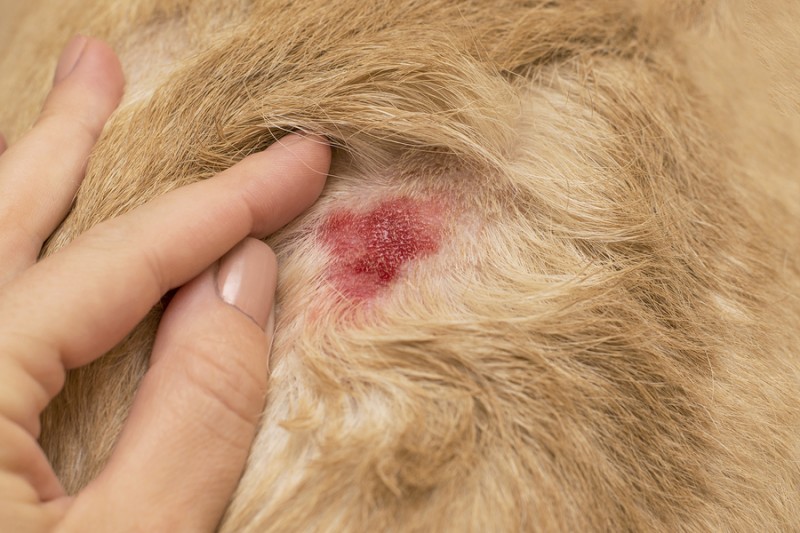 The skin serves as protection against external aggressions, both to humans and to other animals. When it comes to a dog whose mobility is reduced, it tends to suffer more due to continuous rubbing in certain areas of its body. To prevent it from being damaged, we are going to learn how we can take care of the skin of a disabled dog.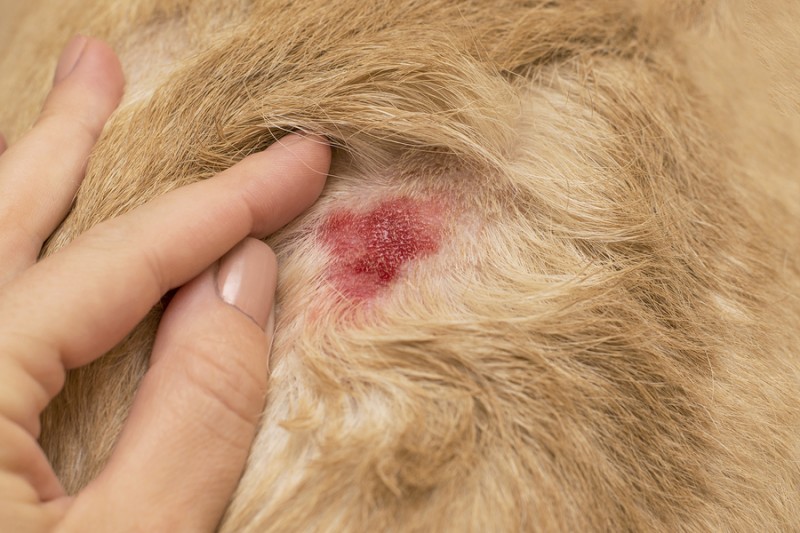 Why does the skin get irritated?
Whether we are talking about dogs with disabilities or one that is not, the skin not only serves to protect their internal structure, but it is also the means they have to relate to what surrounds them.
When we spend a lot of time in the same position or there is something that regularly rubs against a specific area of the skin, ulcers and irritation can appear. If we do not take care of the skin, these wounds can worsen, to the point of exposing the bone and becoming infected.
To prevent this from happening, we must learn to care for the skin of a disabled dog. It is simply a matter of increasing precautions and paying attention to this delicate part of the body. Although it is resistant, it also needs protection.
How can we take care of the skin of a disabled dog?
The first thing we must do to care for the skin of a disabled dog is to protect it. This point consists of looking for those elements that do not cause injuries to your body. Specifically, in those parts that are more susceptible to wounds or ulcerations, such as the hips, elbows or ankles.
The harness that we use must have protections inside, so that the part that is in contact with the skin is padded and soft. In our gallery you can see what these types of harness are like. In the event that there is already a wound, we must protect it well to prevent any part of them from rubbing it.
Carrying open wounds is also a risk for other reasons. Flies or other insects can deposit larvae, causing the wound to become infected. Depending on the dog's disability, you will have more trouble driving them away. If we use diapers, we must remove them when going outside, so the wounds can breathe.
Secondly, to take care of the skin of a disabled dog, we must regularly modify its posture. The parts that stand out the most, and that we mentioned earlier, are more susceptible to injuries, so we must check them frequently. In addition to using creams that help heal, we can move the animal's limbs as part of physiotherapy at home.
Finally, to take care of the skin of a disabled dog, we must be careful with drag. The legs without mobility will always be supported against the ground, and when moving, it can cause injuries. In addition to wearing protective coats, we can purchase wheelchairs to help you get around.
Taking care of the skin of a disabled dog does not have to be a complicated task. In the same way that we hydrate our skin and avoid damaging it, we will have to do it with our little friend. And if you have doubts, you can contact us and we will help you in any way we can.
https://www.ortocanis.com/blog/wp-content/uploads/2018/12/Cómo-cuidar-la-piel-de-un-perro-discapacitado.jpg
533
800
Ortocanis
https://www.ortocanis.com/blog/wp-content/uploads/2022/03/logoblog1.png
Ortocanis
2018-12-05 09:00:53
2018-12-05 09:00:53
How to take care of the skin of a disabled dog