 
Dog Lift Harness
Harness for dogs with reduced mobility in the hind quarters. It is adjustable, enabling dogs to relieve themselves normally.
This design is compatible with the adjustable dog wheelchair.
Scroll down in the description to see how to select the size and visit our FAQ section for any other questions about its uses, instructions, shipping, payment methods, returns or exchanges.
Ratings and comments from our customers
Dog Lift Harness

Suitable for dogs with reduced mobility in the hind limbs. It has been designed to help dogs with hindquarter problems, such as osteoarthritis, hip dysplasia, or multiple neurological problems. 
The harness is more complete in comparison with the rear support harness however it has identical functions. 
It can be adjusted to allow the dog to do its business normally. 
The harness has been designed to be compatible with the adjustable dog wheelchair.

The back straps are secured with clips for additional flexibility. It is machine washable and should be hung to dry.
Check the following table in order to choose the right size (measure the circumference of your dog's leg like in the photo).
| | |
| --- | --- |
| Size | Leg girth |
| XXS | 18 cm or less |
| XS | 18 - 23 cm |
| S | 24 - 28 cm |
| M | 29 - 33 cm |
| M - L | 34 - 38 cm |
| L | 39 - 46 cm |
| XL | 47 - 56 cm |
If the measurement is between sizes, go down a size.
To measure your dog for the correct size, we will need the girth of one back leg all the way around at the widest part (thigh).
*This harness is not recommended for dogs over 60 kg (132 lbs). 
Instructions:
1. Lay out harness with fleece facing up (there is no front or back).
2. Put each rear leg into a hole. Pull up harness like a pair of shorts.
3. Fasten clips over dog's back.
Note: The harness can accommodate male or female dogs.
Attaching handles: The adjustable handles have spring hooks that attach to the round harness clips.
Connecting to Wheelchair: The round black harness clips go over the frame and fit over the shoulder socket screws (silver pegs). Push upward to lock and click into place. The round cicles will face the ground.
Carmen Rib..
-
(Alginet, Spain)
muy comodo para el parro y para que los dueños lo podamos mover, material acolchado y resistente, envío muy rápido y atención genial
jordi marc..
-
(St Quirze del Valles, Spain)
Bastante bien, aunq las bridas que se ajustan en el lomo del perro se aflojan con facilidad y hay que ir retensando
Carlos Her..
-
(Madrid, Spain)
Riana Joy ..
-
(Meinersen, Germany)
Schön große Beinausschnitte, gut anzuziehen, praktisch verstellbar.
Engracia L..
-
(Avilés, Spain)
Resulta de gran ayuda para que mi perro camine, ya que tenia grandes problemas al levantarse y mantenerse sobre sus patas traseras
Maria Anto..
-
(Cartagena, Spain)
la perra iba mas comoda que cuando yo la sujetaba
María José..
-
(Aranda de Duero, Spain)
El arnés es muy cómodo de poner y para llevar al perro. Buena calidad. Cuando está al límite entre dos tallas es mejor coger el pequeño
Massimo Re..
-
(Milano, Italy)
Ottimo prodotto!! Fatto molto bene! Complimenti anche per la serietà di Ortocanis???
Sebastián ..
-
(Orense, Spain)
Muy satisfecho tanto de la calidad del producto como de la puntualidad en la entrega.
Daniela Pe..
-
(Milano, Italy)
buon prodotto e servizio impeccabile
Yolanda Di..
-
(Ciempozuelos, Spain)
Excelente producto. Tal y como lo describen en su web. Ha sido de una grandisima ayuda para la movilidad de mi perro operado.
Roberto CA..
-
(EL VENDRELL, Spain)
Buenos días, La verdad es que no tengo nada que decir, y eso, es muy buena señal. Todo fue correcto
Thierry Go..
-
(Neuilly-sur-Seine, France)
très content livraison rapide produit conforme a mes attentes
Berta Fuen..
-
(Tomares, Spain)
Muy bien diseñado, me está sirviendo de gran ayuda
Elisabeth ..
-
(Wien, Austria)
Diese Tragehilfe passt perfekt zum Rollstuhl. Mein Hund mag viel lieber mit dem Rollstuhl fahren, wenn diese Tragehilfe eingebaut ist.
Jose luis ..
-
(Toreno, Spain)
Está muy bien para mi perro. Hay 1 fallo importante y es q los enganches son de plasticon sencillo , podeis poneslos de hierro. Gracias
Lali Ramír..
-
(Cala Rajada, Spain)
begoña cha..
-
(vigo, Spain)
El servicio fué rapidisimo antes de 24 horas lo tenia. El arnes lo veo demasiado sencillo para el precio que tiene y poco almohadillado para que no le haga daño en los muslos traseros.
Victoria B..
-
(Madrid, Spain)
Lidia Vila..
-
(Mollet del Vallès, Spain)
Tot perfecte!. Va arribar al dia següent de la comanda. Moltes gràcies
Jose Angel..
-
(Albacete, Spain)
Hola el envió super rápido lo pedí por la tarde y me llego a casa al día siguiente por la mañana, perfecto, justo del tamaño, la consulta telefónica para poder elegir el tamaño muy profesional. Muchas gracias
francesco ..
-
(magenta, Italy)
Ottimo sotto tutti i punti di vista. Il prodotto si adatta perfettamente al cagnone, non gli crea problemi o dolori di alcun tipo alla zampa posteriore che è quella malandata. Il supporto e l\'assistenza do OrtoCanis è stata perfetta, la spedizione super-veloce. Aspetto solo che scenda il caldo soffocante di questi giorni per portare più a spasso l\'animalone. Bravi!
Yolanda Se..
-
(SAN CRISTOBAL DE SEGOVIA, Spain)
Ideal para los momentos en los que necesita descansar sus patitas de atrás, su acolchamiento evita que le hagamos daño y ademas es compatible con la silla de ruedas, por si se tuviera que utilizar.
TONI CARRERA
-
(BADIA DEL VALLES, Spain)
Totalmente satisfecho En ambas totalmente satisfecho.Gran trabajo y buenos productos para la ayuda de nuestros pequeños.
Ivana Bracco
-
(Farigliano, Italy)
Molto soddisfatta! Sono stata molto soddisfatta dell\\'acquisto. Molto utile per aiutare il cane a deambulare. Si adatta perfettamente al carrellino da noi costruito. Grazie
Patricia G..
-
(OURENSE, Spain)
Estamos encantados Me ha encantado su profesionalidad y cercanía. Resolvieron mis dudas por teléfono, el pedido llegó en tiempo record y Teo, mi golden de 11 años, ya ha podido usar su arnés de soporte compatible el día de Navidad. Está encantado con él y nosotros de verlo levantarse y subir y bajar escaleras con mucho menos esfuerzo. Gracias ortocanis, de parte de Teo y nuestra.
You might also like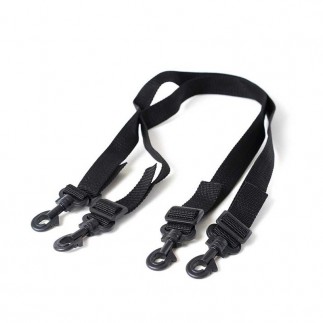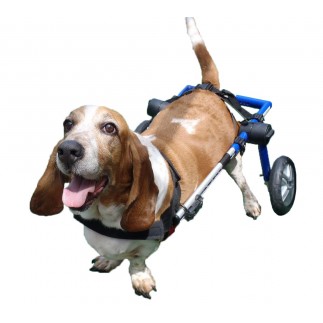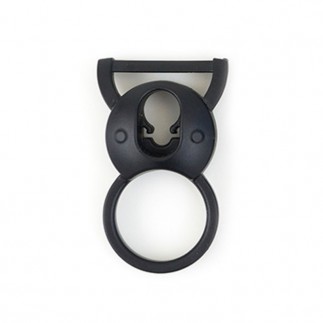 Customers who bought this product also bought: