expand_less expand_more
Dog Hip Brace

The hip brace for dogs provides support, warm and slight compression to the joints and muscles in the hips and lower back. It is appropriate for active dogs of all ages who suffer from arthritis, mild to moderate hip dysplasia, decreased endurance during activity, hip pain, low back pain or weakness and back leg limping. It is suitable for dogs recovering from surgery or injury and older dogs who have difficulty getting around. Once the dog got used to the hip brace, it can be used all day long and taken off during the night.
Indications for use:
Mild to moderate hip dysplasia

Arthritis

Decreased endurance during activity

Hip pain

Low back pain/weakness

Back leg limping or fatigue

Postoperative support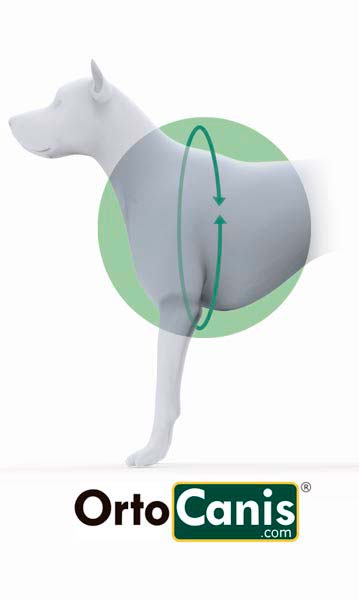 Follow these instructions to select the size:
1. Take a sewing tape, or a tape measure and string.
2. Measure the contour of the chest just behind the front legs (if in doubt, check the directions in the product images).
3. Look at the size chart for the size that corresponds to the measurement taken.
Size
Chest
Weight
XXS

33 - 45 cm

13 - 18 inches

less than 2 kg
XS

38 - 51 cm

15 - 20 inches

2 - 4,5 kg
S

48 - 63 cm

19 - 24 inches

4,5 - 11 kg
M

55 - 68  cm

21 - 26 inches

11 - 31 kg
L

69 - 96 cm

27 - 37,5 inches

31 - 46 kg
Note: As with all dog care devices - Check with your veterinarian. This product is NOT recommended for DM (Degenerative Myelopathy).
Instructions: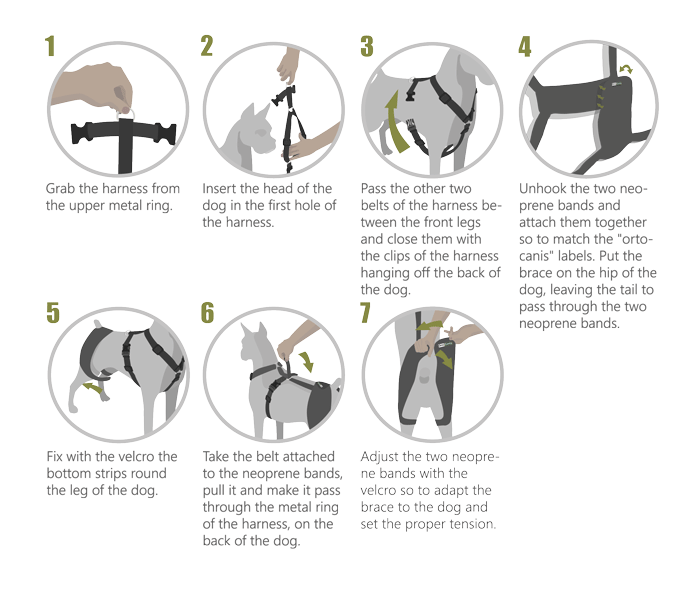 Specific References
ean13

8436603401456
Hip brace
This support helps dogs with hip dysplasia or arthritis.
Stabilises and warms the hip articulation, reduces the pain and boosts the muscles activity avoiding atrophy and increasing the bond between the femur head and the acetabulum.
Scroll down in the description to see how to select the size and visit our FAQ section for any other questions about its uses, instructions, shipping, payment methods, returns or exchanges.
European leaders
Own designs
Made in Barcelona