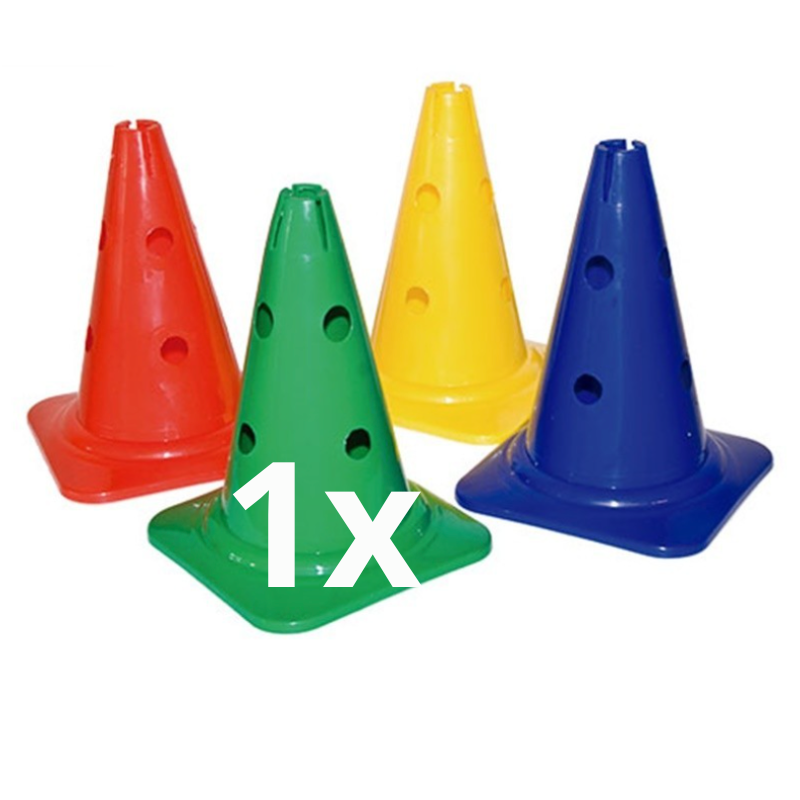  
Perforated cone with hole
The most simple and economic support for poles.
We cab easily adjust the obstacles' height.
Price per unit.
Ratings and comments from our customers
Perforated cone
With perforated cones and poles we can easily create a dog rehabilitation circuit. 
The plastic cones have holes at different heights on the sides that have been specially designed to fix the poles through. We can also place the poles at the top of the cones to create a slalom circuit. 
They are suitable to be used for dog rehabilitation and also for agility training.
The cones come in a variety of bright colours (yellow, red, green and blue), are made of highly resistant plastic, are easy to clean and can be piled up.
The availability of colours depends on the stock. You can add the poles to your purchase. 
Fisiodogs ..
-
(Sabiote, Spain)
Envío rápido, materiales en perfectas condiciones, lo recomiendo al 100%
Chanone Sa..
-
(Kerikeri, New Zealand)
Very well made product with a good design and good size. Sturdy solid plastic that is colourful, bright and durable. Versatile and can be used as jumps or as weave poles. Recommend getting ortocanis poles to go with them as they fit together perfectly. Very happy with these. Can use for rehabilitation or agility or just for fun.
Customers who bought this product also bought: