expand_less expand_more
This product is the alternative to the uncomfortable cone collars usually used when a dog or cat is injured. It protects the back, the rump, the base of the tail, the chest, the abdomen and the genitals, and moreover the feet of the animal, by avoiding the dog to lick the wound. It has not to be used to protect eyes or ears. 
The function of the collar is to wrap the neck. The area to be covered is from behind the ear to the upper part of the shoulder. It is made of flexible plastic, a elastic bandage and it is fasten with velcro straps. There is also a harness to wrap the chest of the animal so to avoid the collar to be flipped around the head. By using this collar the animal will fell more safe, calm and comfortable thanks to the fact the peripheral view is not obstructed. 
Collar are available in 6 sizes. Check the following table to identify the appropriate measure.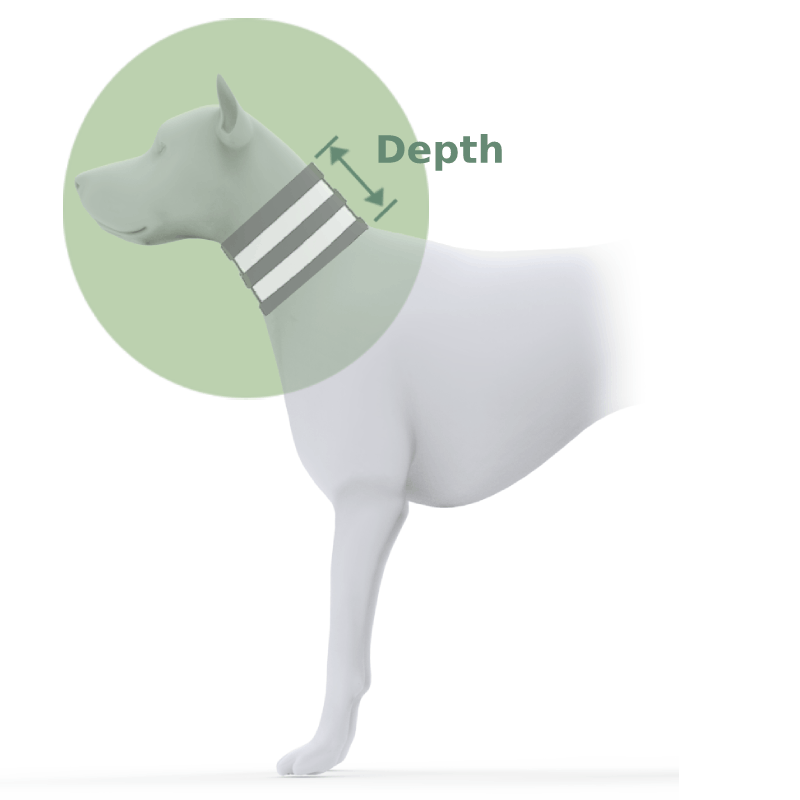 | | | |
| --- | --- | --- |
| Size | Depth | Lenght |
| 1 | 6 cm | 28 - 38 cm |
| 2 | 9 cm | 35,5-43 cm |
| 2A | 10 cm | 40,5 - 50,5 cm |
| 3 | 12,5 cm | 48 - 58,5 cm |
| 4 | 15 cm | 53 - 63,5 cm |
| 5 | 17,5 cm | 53 - 66 cm |
| 6 | 20 cm | 63,5 - 76 cm |
Specific References
ean13

8436603401913