Exercises to strengthen the dog's hind legs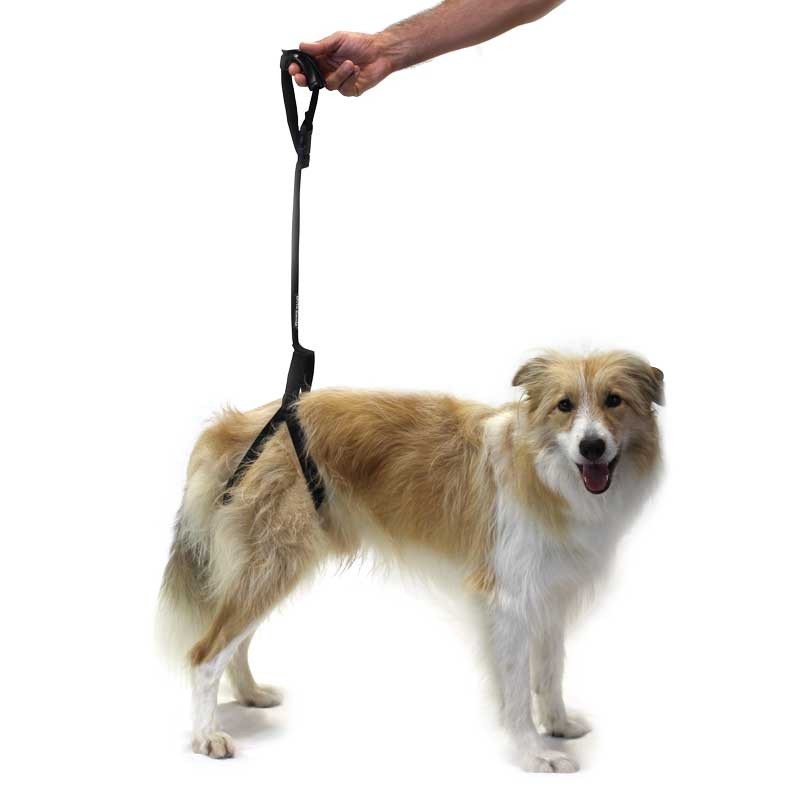 Improving the muscles of the hind limbs in dogs is an interesting option both in dogs that are being rehabilitated from problems in the hind limbs and in dogs that are initially healthy, but that have weakness in the hind limbs.
The first thing we have to do is evaluate the patient. Observe the muscle mass of the posterior ones, palpate this musculature, look if apart from muscle atrophy there is tension or flaccidity.
If we observe muscle tension it will be convenient to start the rehabilitation by unloading the muscles, with massage, with TENS, with heat … on the other hand, if we observe weakness and flaccidity, we must begin rehabilitation with Electrostimulation or light muscle toning exercises.
Walks is the easiest way to start a rehabilitation, it should always be pain-free, if the dog has pain you should go to the veterinarian and take the necessary pharmacological measures to resolve the situation, a TENS can also be very useful to eliminate pain during walks.
Another important point is the way the dog walks, if it mainly uses the forelimbs to perform its gait this exercise will not bring us practically any improvement in the strength of the posterior ones.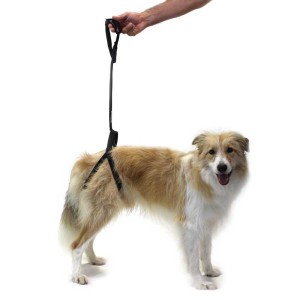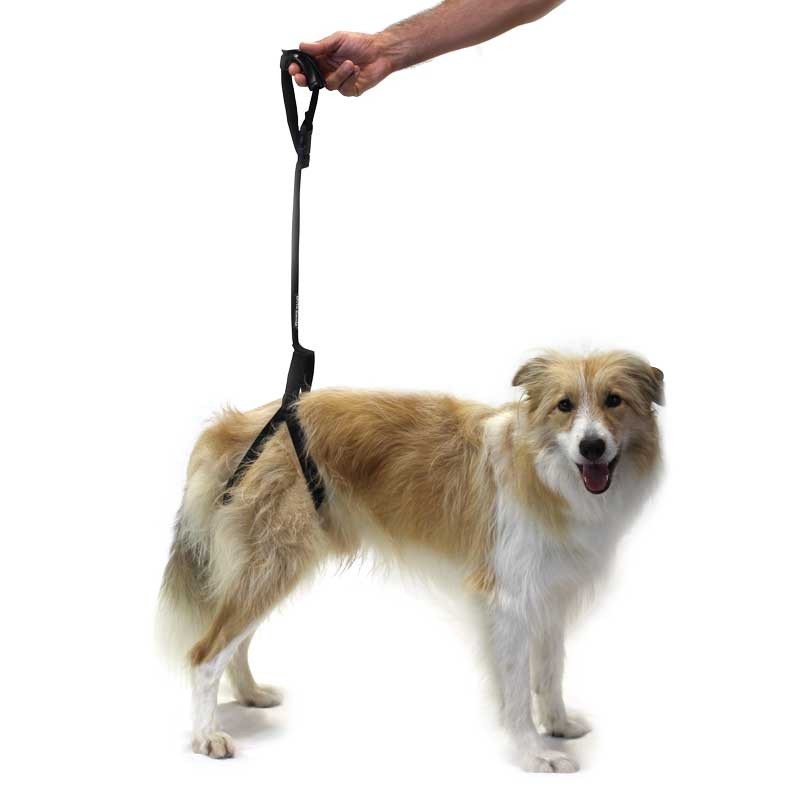 It is important to get the dog to work with the hind legs, this can be achieved by walking on the short leash and indicating to the dog that he must carry weight in the posterior ones, it will be practically impossible if the dog has pain in the hips, knees or some other structure of the posterior third.
Squats (making the dog sit up and get up a few repetitions in a row) is going to be another of the exercises we will use; we must reserve this exercise for when the dog does not have pain in the subsequent ones and his muscle mass is enough to withstand this exercise or failing that we can help ourselves with a harness for later to help lift the dog.
Working in the water with the underwater treadmill is one of the best exercises since they strengthen the muscles protecting the joints. The sloping walks is another of the exercises that we must practice, the inclination of the slope will force more the posterior third and the dog will work more and increase the muscular power of the posterior third. This can be done both on a climb and on a rolling tapestry with inclination.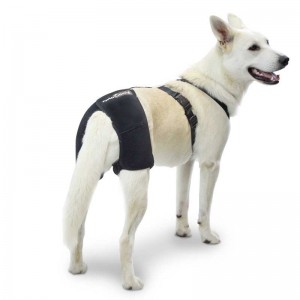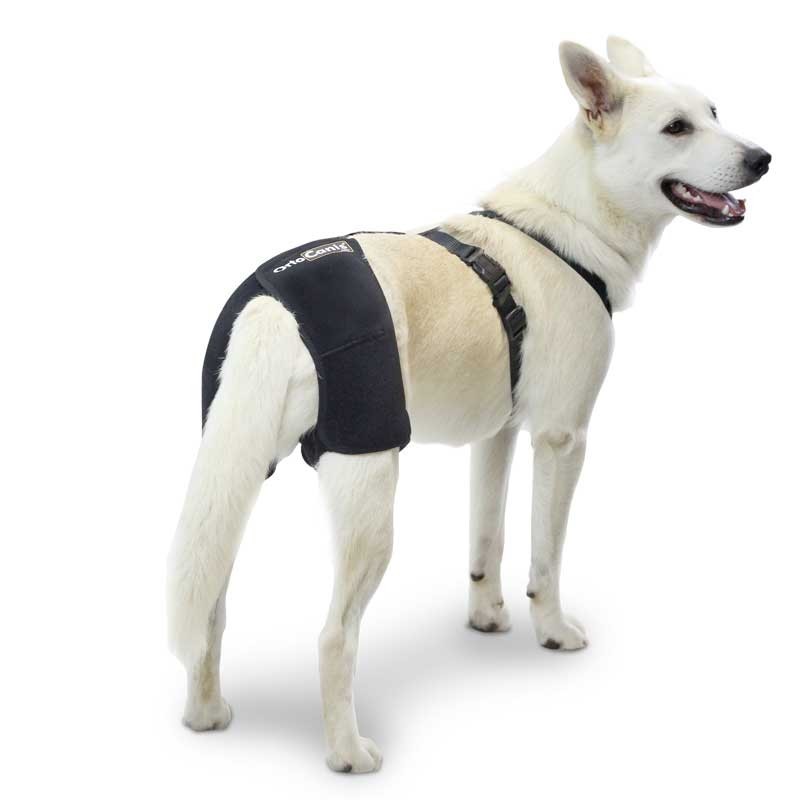 In the later phases of treatment weights can be used for muscle strengthening in dogs.
There are several solutions that can help us to be able to perform these exercises better, that the dog feels better and can correctly perform these exercises thus increasing the strength in the posterior third such as the knee pads, tarsus supports, hip support, or boots or foot protectors in case of having problems in the plantar area.
Orthocanis technical team.
https://www.ortocanis.com/blog/wp-content/uploads/2012/11/arnes-de-soporte-para-perro.jpg
800
800
Ortocanis
https://www.ortocanis.com/blog/wp-content/uploads/2022/03/logoblog1.png
Ortocanis
2012-11-12 09:49:53
2012-11-12 09:49:53
Exercises to strengthen the dog's hind legs