Loyal dog becomes your blind friend dog's guide dog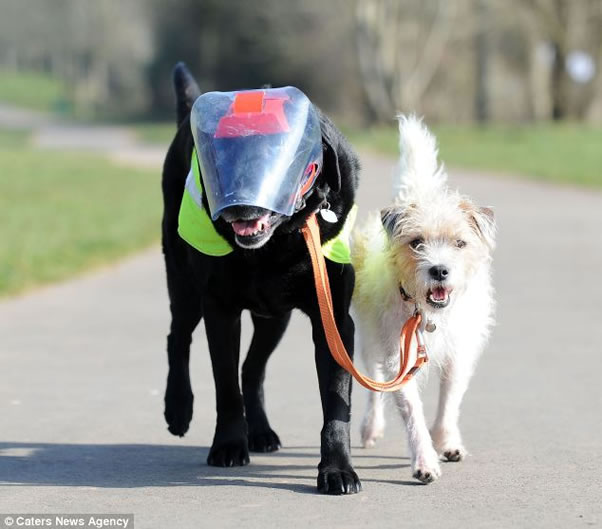 The faithful friend of a blind Labrador dog has taken on the role of guide dog.

Milo, a six-year-old terrier cross, acts as Eddie's eyes to play and bring him back to his proud owner Angie Baker-Stedham. He can be seen pulling a rope as they go along the way.
Mrs Baker-Stedham, 45, says the pair are very close. He tells us that before Eddie went blind, they were both chasing dog toys, but now Eddie uses Milo to play and they love to go to the forest.
Milo is always taking care of Eddie and lies on Eddie's back.
She explains that everything happened quickly, which is very sad because before they used to play together so easily. Now Milo helps Eddie when she calls him. He directs him towards her. Milo took on the role of his assistant dog without training, according to the Daily Mail.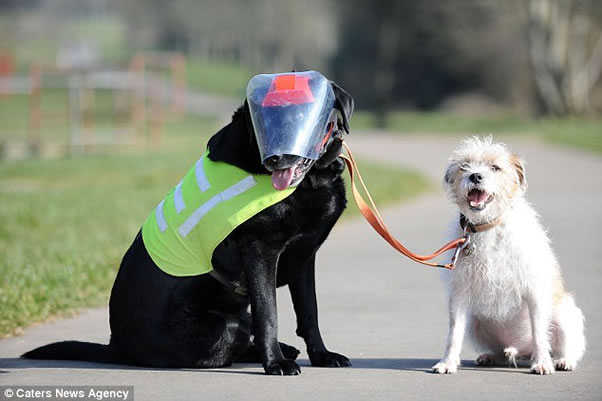 "Milo really cares about Eddie, he always licks her face, they sleep in the same room and spend all their time together. Without Milo, Eddie would be lost."
Milo even wears bells around his neck for Eddie to follow him everywhere. If Eddie walks away, Milo goes to find him and brings him back.
A nice friendship, don't you think?
www.planetacurioso.com

https://www.ortocanis.com/blog/wp-content/uploads/2013/10/perro-guia-de-amigo-ciego.jpg
529
602
Ortocanis
https://www.ortocanis.com/blog/wp-content/uploads/2022/03/logoblog1.png
Ortocanis
2013-10-26 11:34:07
2013-10-26 11:34:07
Loyal dog becomes your blind friend dog's guide dog