Dog that to go to the park takes the bus alone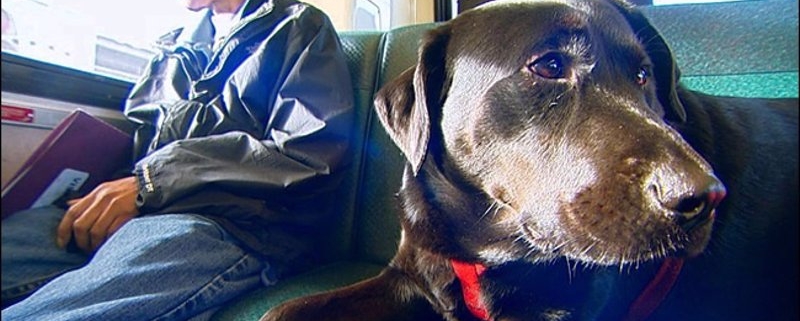 Belltown, a city in Seattle (USA), is watching these last weeks as a 2-year-old farmer gets on and off the bus alone and even does what she can to indicate that her stop is about to arrive.
His stop is that of a dog park where he likes to play and spend time and there he travels without anyone else. The initial surprise of the neighbors, to see a dog traveling alone by bus, became a concern later, thinking that the animal had no owner. However, this dog whose name is Eclipse, has an owner named Jeff Young.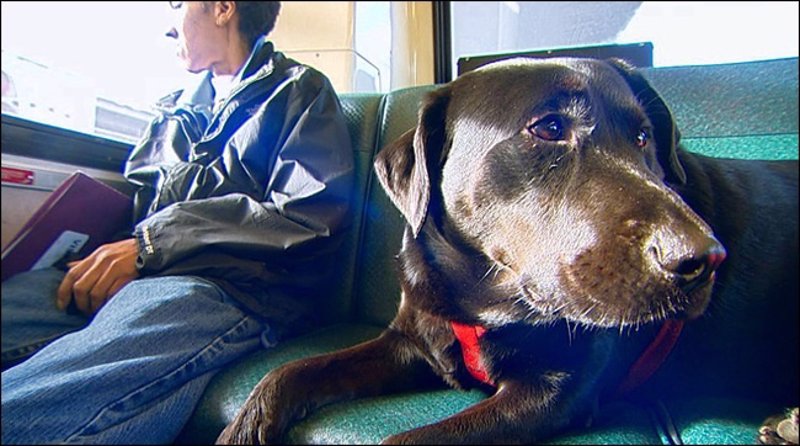 Eclipse and his owner live very close to a bus stop that they often take to go to the park. Jeff tells Komo News, Eclipse's solo getaways began by chance. Every day while they were both waiting for the bus to arrive, Jeff lit a cigar and gave him time to smoke it before the bus that took them to the park arrived. But, one fine day the bus arrived before Jeff finished it and Eclipse's impatience made her climb alone without waiting for anyone. The surprise was when he found that he had gotten off at the stop he was playing and arrived at the park without problems. "We separated, she took the bus without me, but I caught up with her at the pipican," Jeff said. "It is not very difficult to get there, you go up right in front of the house and get off in the park which is only four stops away."
Now everyone who usually takes this bus knows her but at first, she kept receiving calls from friends telling her that they had found her and that they were taking care of her. He had to explain to them that he had a self-sufficient dog and that he already knew what he was doing, that they didn't worry… who would return alone by bus.

https://www.ortocanis.com/blog/wp-content/uploads/2015/01/fotonoticia_20150115113305_800.jpg
446
800
Ortocanis
https://www.ortocanis.com/blog/wp-content/uploads/2022/03/logoblog1.png
Ortocanis
2015-01-29 10:53:14
2015-01-29 10:53:14
Dog that to go to the park takes the bus alone