The five keys to having a healthy and happy dog at home
The five keys to having a healthy and happy dog at home and enjoy it
There are different aspects that are important when we have a dog as a pet at home. Having a healthy pet means not only having it in good health but also other aspects.
The care of the health of the pet, hygiene and a correct education of the dog are the three pillars of the good coexistence of dogs and people.
The health of the pet is an aspect of vital importance, a healthy dog can bring us problems but a sick dog or with a weak state of health will surely bring them to us.
Healthy Habits are essential to maintain the good health of our pets:
Routine veterinary visits and vaccinations
Regular physical activity
If we complement it with a correct hygiene (also important for health) and a careful education of the dog important for the family-dog relationship, we will have a set of aspects that will greatly improve the relationship with our dog, its quality of life and that of the whole family.
The correct feeding:
Dogs must eat feed, many times we wonder if it would not be better for dogs to eat homemade food, or if they can live well with what is left over from a house, as it was done before. The answer is always the same, canine feed is a complete, balanced food, formulated by veterinary nutritionists who determine the needs of each dog according to their breed, age and physical activity and develop the most balanced and complete diet.
Canine feed, as long as we buy the type that best suits our animal, will be the best food we can give our pet. We must respect the measures recommended by the same brand or ask for help from our veterinarian, he will be the most suitable to explain the amount of feed you should eat and in cases where necessary if we can complement it with a special dietary supplement.
Routine visits and vaccinations:
Not only for our pet but also for everyone else in the neighborhood, even for our own safety and those of the people who live with us or our neighbors it is extremely important that we keep the dog's vaccination card up to date.
Proper vaccination prevents diseases that can become very serious for our animals.
Hygiene:
It is another important aspect, although sometimes forgotten about pets, hygiene not only means taking the dog clean, but taking care of its skin, its hooves, its mouth and therefore its breath, and that it has the appropriate place to relieve itself without staining and where we can pick them up and deposit them in the appropriate place.
Depending on the type of dog, the breed, its physical activity we must wash it more or less, and in certain breeds we must have special attention to specific points. For example, Cockers have a special tendency to make recurrent otitis, even chronic, this is because due to the position of their ears and their size, the ears breathe very little and it is an excellent breeding ground for bacteria and fungi; it is avoided with a simple spray every so often and a correct washing of the dog's ears much more commonly than is necessary in other breeds.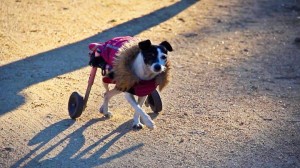 It is good to be informed of these aspects when we adopt or incorporate a new member into the family. You can consult in many forums specific to dog breeds, kennels, dog clubs and of course whenever you have doubts to the Veterinarian.
Physical activity:
It is the great forgotten in Spanish dogs, I feel envious when I see in American movies the dogs doing physical activity with their owners in Central Park …
Some privileged Spanish dogs go for a walk three or four times a day, but they go for a walk to relieve themselves and especially in winter these walks are limited almost exclusively to this activity. It's not that it's wrong to take the dog out to urinate or defecate, the problem is that too many dogs ONLY come out to urinate and defecate.
The walk should be an important part of the owner's relationship with his animal, the dog should feel free, satisfied, happy with the walk and should serve for him to do physical activity. Therefore it is important that one or two of the walks that the dog takes throughout the day is much longer and the dog, especially if it is young, can run freely, jump, play with other dogs …
Education:
Another aspect in which, as a whole, although it hurts to recognize it, we have been a few years behind Western Europe and the United States in Spain, even with certain Latin American countries, is the education of our dogs.
Many times we complain that they do not let us enter hotels, restaurants, shops or cafes with our dog. It is true that we can oppose many problems if we look for a hotel where pets are accepted in certain Spanish cities. On the other hand, many of us have traveled to Holland, Belgium or of course the United Kingdom and have seen small dogs on planes, and larger dogs in
cafes and restaurants. We have seen them but we have not heard them, nor have we smelled them nor have we noticed their presence until the owners of the animal have left the premises. The dog was missing the entire time he was in the restaurant. Nothing like the dogs that you can find in beach bars, which is one of the few places where they accept them, and not always, competing for the neighbor's croquette or for the piece of ham that has fallen to the lady or for directly the grilled cuttlefish that have brought you and smell wonderful.
We must sing a collective mea culpa about the education of the Spanish canine cabin, to more and better education more and better respect and understanding on the part of people who do not have pets. A dog that does not bother anyone would not count anyone and few people oppose its presence. A dirty dog, with a foul breath when he throws it directly to the face of the neighbor's baby who in his stroller filling it with drool and scaring the child is normal to provoke the upset reaction of the child's parents.
Orthocanis Veterinary Team
www.ortocanis.com

https://www.ortocanis.com/blog/wp-content/uploads/2015/11/Ortesis-de-codo.jpg
338
400
Ortocanis
https://www.ortocanis.com/blog/wp-content/uploads/2022/03/logoblog1.png
Ortocanis
2012-11-09 08:39:55
2012-11-09 08:39:55
The five keys to having a healthy and happy dog at home